"Baggage temporary storage" service, notice of suspension
In consideration of the spread of new coronavirus infection in Tanabe city, we will suspend the [temporary baggage storage service] business from August 20 for a while for the time being at our stores.
We apologize for any inconvenience this may cause and thank you for your cooperation.
In addition, regarding store product sales operations, we are waiting for everyone to take preventive measures against the spread of new corona infection, such as hand washing and mask wearing restrictions.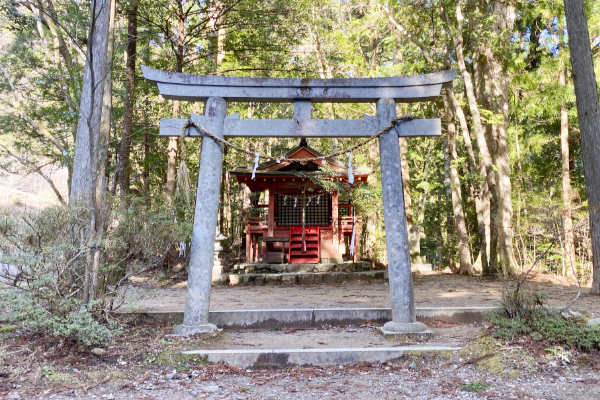 Make your trip to the world heritage site "Kumano Hongu" comfortable! We will "keep" and "transport" your luggage.
There are a lot of people who are worried that "I want to enjoy walking on the Kumano Kodo, but my luggage is heavy…". In such a case, why don't you enjoy your comfortable Kumano Kodo walk by leaving your luggage at the "Toriinomise" located right next to the Kumano Hongu Taisha entrance? Of course, you can also carry your luggage from the "Toriinomise" to a designated inn in Kumano Hongu Hot spring village. "Toriinomise" supports your Kumano Kodo Pilgrimage trip!
Luggage temporary storage
When visiting Kumano Hongu Taisha Shrine and Daisaihara and taking a walk around the area, walking around the Kumano Kodo from "Hosshinmon Oji" "Fushiogami Oji" to Taisha, "Akagi Crossing", "Dainichi Crossing", etc. We recommend that you leave your luggage at our store.
Storage fee 500 yen per day (1 piece)
Reception hours (AM9:00~PM4:00)
*However, there may be times when you are absent when you carry your luggage. Please understand.
Luggage transportation service
To enjoy the light and comfortable walking of the Kumano Kodo, a large, heavy luggage will be transported to your accommodation by the Toriinomise. Please feel free to contact us at our inn or your inn!!
Transport fee
| | | |
| --- | --- | --- |
| Transport area | Number | Transport fee |
| Hongu area only (Example: Hongu → Hot spring town) | 1 piece | 900 yen |
| Hongu → Takada , Koguchi | 1 piece | 1,800 yen |
| Hongu → Nachi Katsuura | Up to 2 | 2,600 yen |
| Hongu → Shingu | Up to 2 | 2,300 yen |
*If the number of items to be delivered is large, we can also consult with other destinations.
*For details, please see the price list (bottom left of page). We also provide transport services other than the above. Please feel free to contact us.
store information
address
195-3, Hongucho Hongu, Tanabe Shi,
Wakayama Ken, 647-1731, Japan
business hours
9:00〜16:00 (Thursday closed)
You may be absent due to luggage transportation.
phone number
0735-42-0977
FAX number
0735-42-0978
mobile phone
090-2599-0977
access